Forbes® Enterprise Awarded to Beautiful Smile LLC
Dr. Charmen W. Douglas is the first dentist to receive a Forbes® Enterprise Award under the category of Physician.
Dr. Charmen W. Douglas-Pinkard CEO and founder of Beautiful Smile LLC is the first dentist to receive a Forbes® Enterprise Award under the category of Physician. Beautiful Smile LLC was among 3,000 companies critiqued and evaluated on uniqueness, community service, community involvement, employee & job development, public relations, marketing, and business growth. Beautiful Smile LLC is dedicated to working with medical physicians in providing professional dental therapy that manages or eliminates chronic medical disorders and pain management. Dr. Douglas from Voorhees New Jersey, is a dental physician who focuses on oral physiology and its related head & neck region.
New York, New York, Lincoln Center, February 5, 2007, Forbes® Enterprise Awards Reception. Beautiful Smile LLC located in Gibbsboro, New Jersey was chosen by a panel of five business experts and saluted in an awards ceremony and gala reception. The winners of the Forbes® Enterprise Awards 2006 were presented at the Jazz Center in Lincoln Center overlooking Manhattan with two hundred invited guests in attendance. In addition to the five business experts, Kip Forbes, Christopher Forbes, Television USA Executive Peter Price and Small Business Administration Executive Bill Manger Jr., delivered insightful, inspiring messages to the chosen winners and finalists.
Beautiful Smile LLC was selected to receive the Forbes® Enterprise Award 2006 as a recognized health professional organization based on its accomplishments, professional services, service innovation, customer service, community involvement, public relations, marketing, employee development and support. What sets Beautiful Smile LLC apart from other healthcare providers is its visionary practice, achievements and mission statement.
Dr. Charmen W. Douglas-Pinkard of Voorhees, New Jersey is the creator of Beautiful Smile LLC, and this concept of unique healthcare and delivery . Dr. Douglas is a dental physician whose specialty is the oral cavity and the surrounding head and neck region. Dr. Douglas' vision of the standard of service is based on the needs of her guests. Beautiful Smile LLC's mission is to maintain and restore a quality of life through the delivery of unique high quality dental therapy; partnering with medical physicians in the management of pain associated with chronic medical disorders and Sleep Apnea; use of less invasive treatment with the integration of new technology during dental therapy; providing continuous educational training for all staff on the advances in dental and medical therapy; treating everyone as if they are guests; creating award- winning smiles with the Smile Design Team; community service through lectures, health fairs, and a yearly donation of an advanced reconstructive treatment..
Dr. Douglas is one of the founders for the new non-invasive Lumnix cold laser for pain management and enhanced bone healing. Dr. Douglas is a member of the Pearl Network Practice Research Investigators. The National Institutes of Health and New York University have partnered to develop advanced research studies in dental health. In addition, Dr. Douglas has served as the Immediate- Past President of New Era Dental Society and a House of Delegates member for the National Dental Association. Dr. Douglas maintains memberships with American Dental Association, American Academy of General Dentistry, American Academy of Cosmetic Dentistry, American Academy of Implant Dentistry, American Academy of Sleep Medicine, American Academy of Dental Sleep Medicine, and Las Vegas Institute of Advance Dental Studies (LVI).
Beautiful Smile LLC's commitment to the community is strong; Dr. Douglas donates dental services yearly. The goal is to select a candidate who is a victim of violence for a cosmetic reconstructive treatment. Victims must possess an ability to succeed in a job development program and return to work in the community. The candidates must also display a desire to give back to others while working in their community. Too often great employees are overlooked as a result of a poor oral facial appearance. The donation of advanced dental therapy that may exceed $20,000 is given to build self esteem and/or change lives. Beautiful Smile LLC has recognized the importance of group meetings in the community to promote awareness of medical complications associated with untreated dental disorders or missing teeth.
Beautiful Smile LLC was created after the failed attempt to revitalize a dental practice. Dr. Douglas recognizes the trend in Dentistry from 1970's through the 1990's, which lacked a quality of service and innovation desired by our baby boomers. This population is living longer, and do not want removable teeth. The baby boomers want the same quality of life as in their 30's and 40's, when it comes to food choice and appearance. This population wants to "look good" and "feel good." Lastly, the baby boomers do not have a lot of time for multiple visits. In 2002 Beautiful Smile LLC was formed and led the mission to cater to families and the needs of the aging population for their quests to maintain their youth and vitality through a unique dental service and delivery. Beautiful Smile LLC elicits the services of Coaching Solutions and continues to be successful in the delivery of the care envisioned by guests.
Beautiful Smile LLC is honored to be recognized by Forbes® April edition of the Global Super Stars.
Recent Posts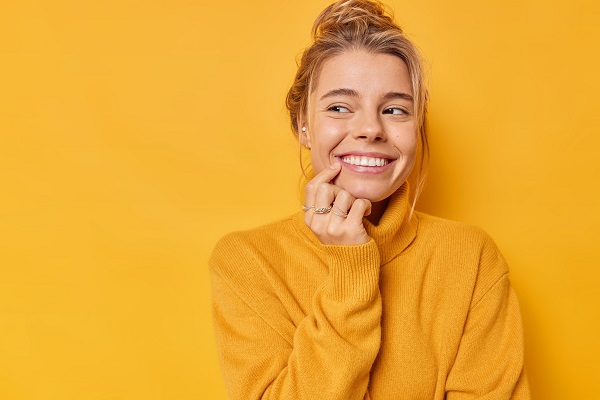 There are a lot of ways to go about whitening your teeth, from over-the-counter teeth whitening treatments to professional teeth whitening from a dentist.Given the increase in over-the-counter products, many of which are unregulated, it's important to do your due diligence before starting the use of over-the-counter whitening treatment. Additionally, when wanting to pursue teeth…